We went and visited my parents this weekend, they had just gotten a few CD's of old pics from my mother's side of the family. Some have cars in them, wondering if anyone wants to play the "name that car" game? I certianly am not good enough to figure most of them out.
Photo from 1928
ID'd as 1927 Willys Knight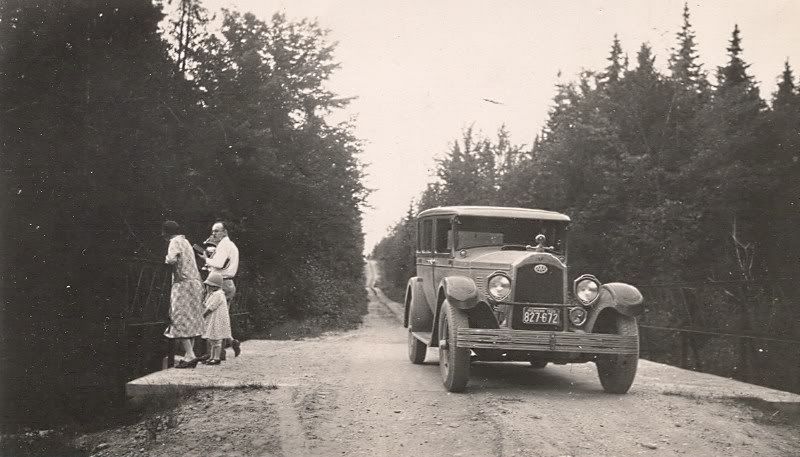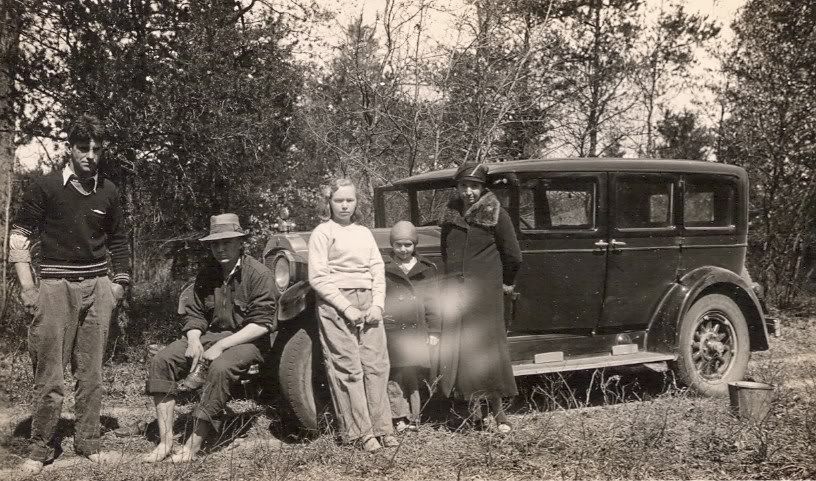 ID'd as 30/31 Model A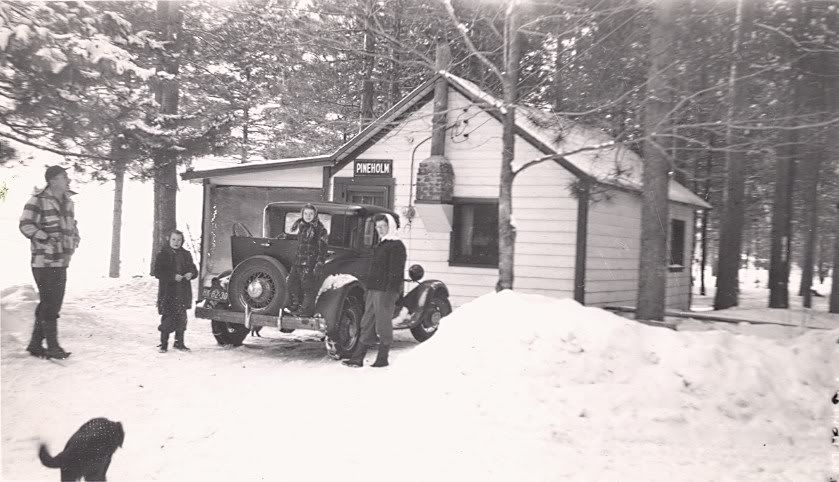 Photo from 1956
1954 Chrysler New Yorker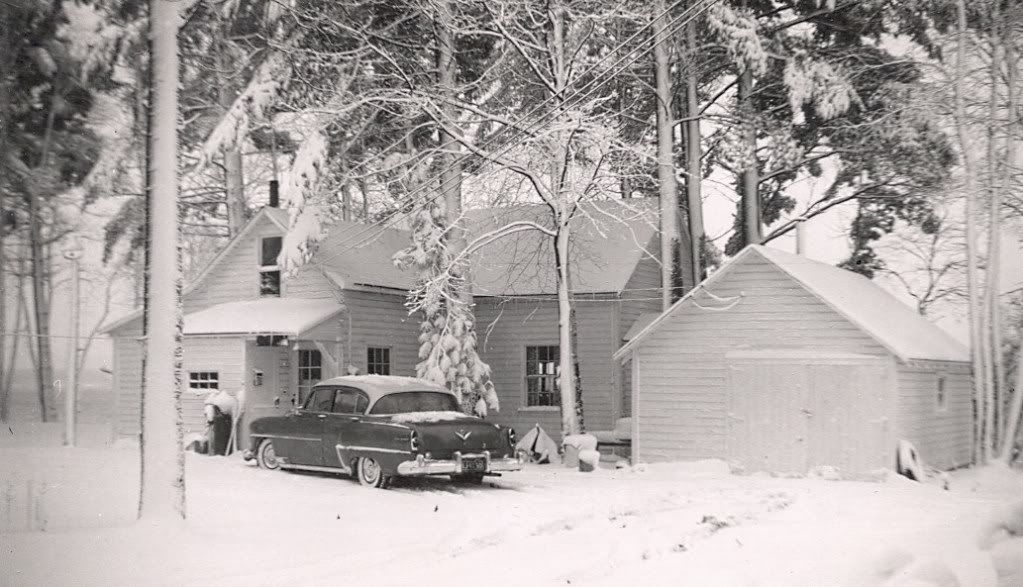 This was the "Field Car". Dad remembers it as the beater cabin car that everyone got to drive around in the woods.
ID'd as Model T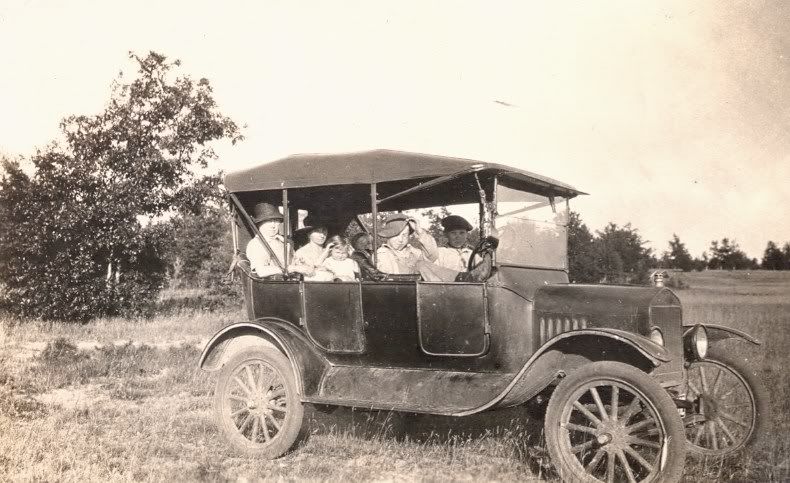 I knew my great-great uncle was an artist, but all I have ever seen was some landscape paintings and a few portraits he's done. Found a copy of his 1950 resume, he did drawings for nearly every auto manufacturer for brochures and advertisements. Ford, Cadillac, Pontiac, Olds, Dodge, AMC, Studebaker, Federal-Mogul, Dow Chemical, and many more. Here's what he doodles on a letter home.
A Winton. Any idea on model/year?
Possibly a Wills-Ste-Claire. But I'm sticking with Winton, as that's what the back of the photo was apparently labeled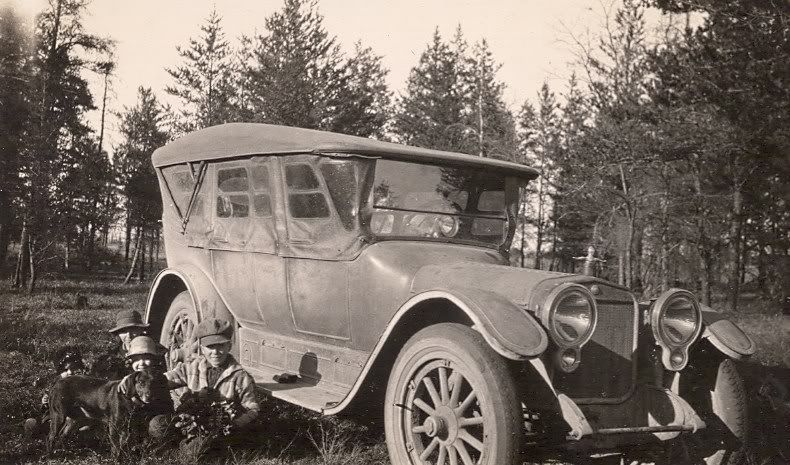 Apparently my great-great-great uncle owned a gas station in Warren, MI.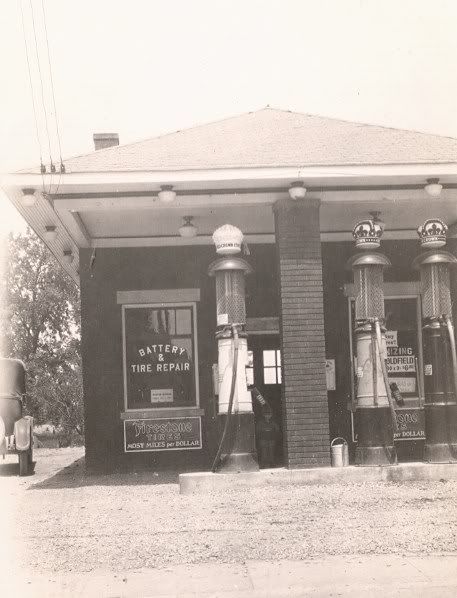 I imagine someone on the HAMB has probably found this one and got it running by now.
ID'd as 28/29 pickup
Just a cool pic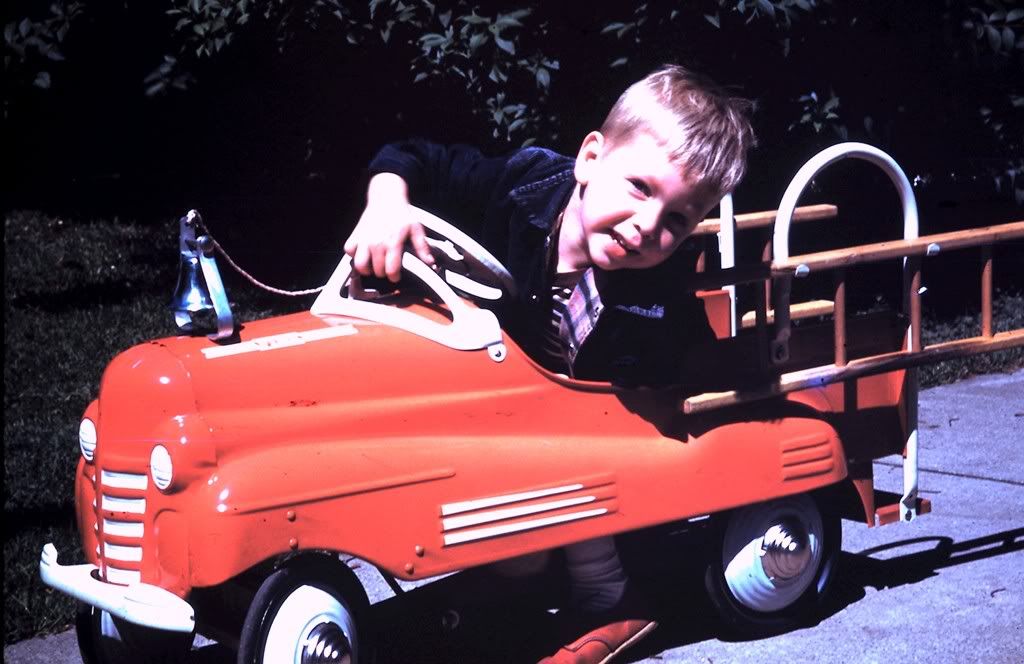 Labeled as "54 Plymouth Wagon".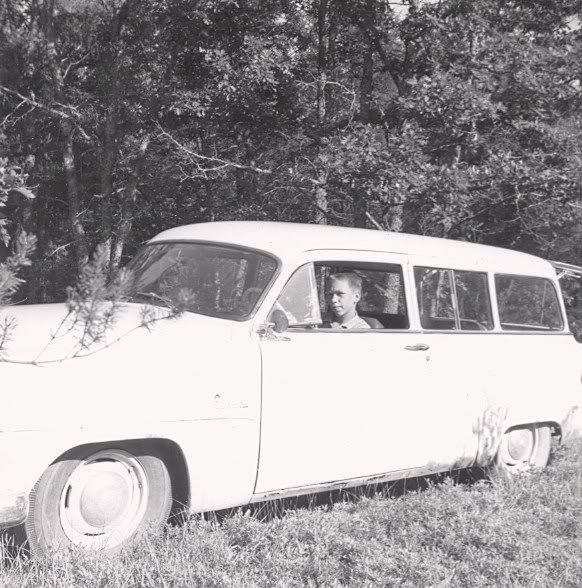 ID'd as 1920 Buick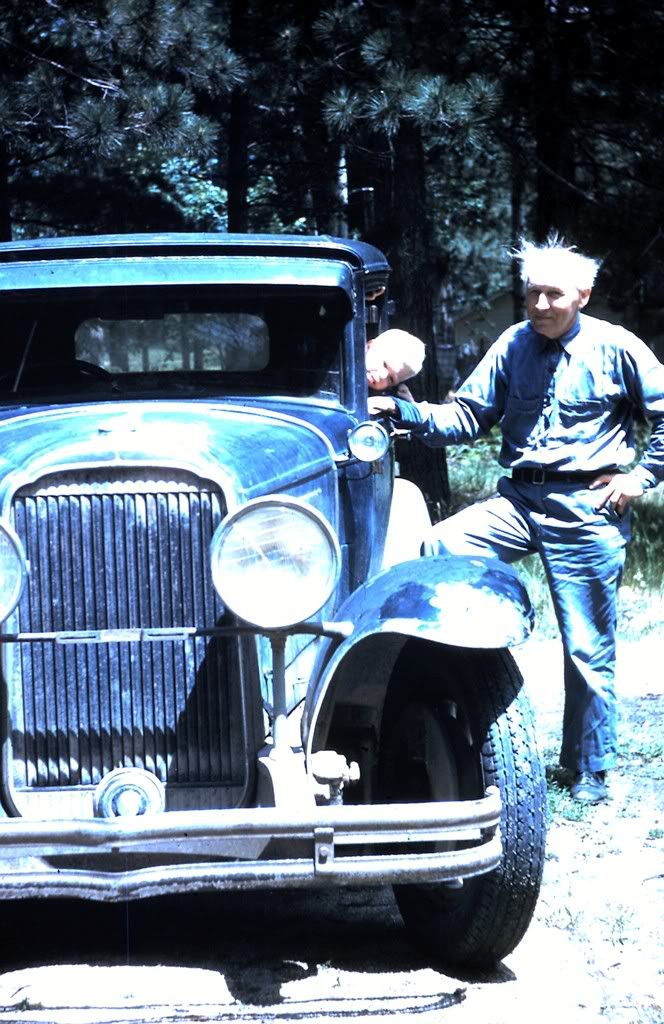 All I know is these were taken in Warren, MI, and whatever this car is, it was rolled.
[IMG]http
ID'd as 1931 Lincoln. Thinking this wasn't part of the family, just pics of an expensive car wrecked.
://i50.photobucket.com/albums/f346/adam728/Old%20family%20photos/carrtside.jpg[/IMG]